Emissions and Climate Change
All sources and types of emissions to air and fugitive emissions have been identified.

All necessary pollution prevention devices (e.g. filters, scrubbers) are in place.

Our company has in place emissions testing to monitor targets and our facilities are in compliance with the legal limits.

Our company assesses and monitors emissions of GHGs by energy consumption calculation.
Sustainable Agriculture
We have developed a vision and an integrated approach to sustainability across our supply chain, especially our agriculture. Our agriculture practices are strictly knowledge-based on the best available science. While we encourage local and traditional farming practices, we train farmers in sustainable agriculture to meet quality standards; this allows them to produce the crop more efficiently, which increases their profit margins.
Our stevia fits within a healthy crop rotation, which reduces the need for fertilizers and extends the life of the soil. Needless to mention, healthier soil has better water-binding capacity, which allows for further water conservation.

We encourage the use of organic fertilizer for soil improvement

Our 10/10 Standard guarantees premium pricing to farmers if quality crop meets standard of less than 10% foreign material, 10% moisture content

We focus on "Three High" (i.e., high leaf yield, high total steviol glycoside (TSG) content, and high key steviol glycoside content, whether RA, RC, RD, RM and/or STV) leading to efficient use of land and labor

Our stevia has been certified as a Pollution-Free Agricultural Product by the China Ministry of Agriculture

This certification includes a double compliance system with requirements in terms of environment, chemical residual, production process and product quality

Regular external audits are performed for pesticide residual evaluations

Our investment in high value leaf, such as Super RA, allows us to reduce raw material input, water usage, energy, time and processing costs because we require significantly less leaf in processing

Furthermore, our proprietary Non-GMO strains are less prone to disease and pests enabling little to no use of pesticides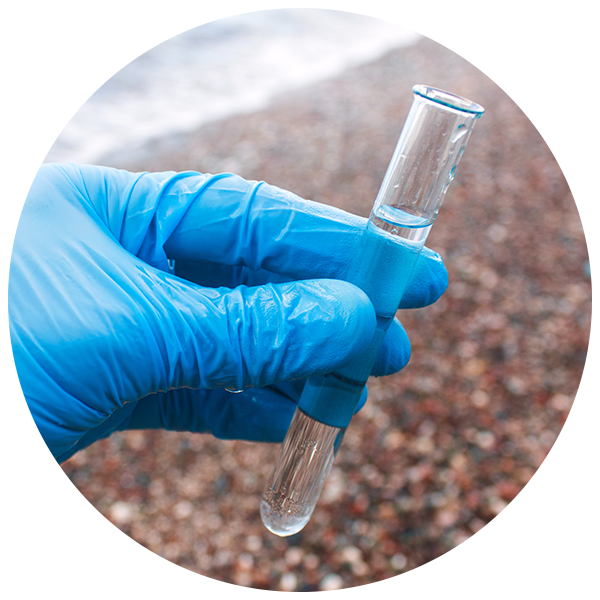 Waste and Effluents
Our company has strict policies to ensure proper handling of waste resulting from its activities. 100% of GLG industrial waste is fully recycled:
Waste is appropriately labelled according to the Globally Harmonized System (GHS) and local regulations.

Protection concepts for wastewater effluents is in place and a wastewater treatment plant is installed within the facility.

Hazardous waste is stored in areas with secondary containment to prevent contamination of the environment if a leak occurs.

Wastewater (process water, storm water, cooling water, sewer water, secondary containment rain water, steam condensate, etc.) does not contaminate the environment

Final destination of the waste is a legally approved waste disposal facility

An emergency collecting pool was installed for all sources from leakage.

Active carbon in processing is recycled for reactivation

Chemical waste is recycled for making bricks or fertilizers

By-products are used for animal feed or fertilizers
Land Use and Biodiversity
We are well aware that the variety and variability of animals, plants and micro-organisms, at the genetic, species and ecosystem levels, are necessary to sustain key functions of the agroecosystem, its structure and processes. Therefore, our land use and biodiversity policy encompass the following:
Our knowledge-based agricultural practices and proprietary stevia varieties allow for higher dry leaf yield and higher glycoside contents.




We do not use stevia that has been grown on land that has been converted from forestry and/or conservation land.

We have established strict procedures to convert non-agricultural land into stevia production farms to minimize the negative effects caused in these areas. Our initial assessment includes:




•  Consultation with government officials




•  Relevant experts and local stakeholders




•  Mapping of proposed site and adjacent properties




•  Legal ownership and rights of the subject and adjacent lands




•  Description of recommended precautionary measures and practices, including buffer zones or otherwise restricted areas

Provide habitat corridors and protection to threatened or endangered plant and animal species found on or adjacent to the operations and prohibit the capturing, removing or trafficking of wild animals.

Only pesticides that are registered nationally for the crop being treated are used. Pesticides that are WHO Class I or listed in the Stockholm Convention or Rotterdam Convention are not used.
Accrediting and Auditing Entities / Certifications