TRIPLE BOTTOM LINE
PEOPLE. PLANET. PERFORMANCE
GLG's Triple bottom line philosophy demands that our company's responsibility is to our stakeholders rather than just our shareholders. Stakeholders include anyone who might be affected by a company's or industry's practices, from workers to surrounding communities, shareholders and beyond. Read more about our triple bottom line accomplishments and commitments in GLG's Sustainability Report. 
SUSTAINABILITY MODEL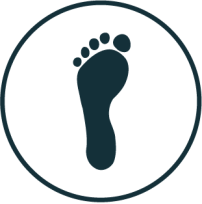 Minimizing
our footprint
Commitment
Facilities are built inside major growing areas with a surrounding circular ring of satellite buying stations
Eases individual farmer burden for leaf delivery and consolidates loads
Reduces kilometers traveled to transport harvested leaf
Reduces emissions from truck delivery over long distances
All GLG facilities have undergone an environmental impact assessment
Social Accountability
Commitment
Ongoing skills training for all organizational levels
Well-rounded, continued education programs
Equal pay and equal opportunity
Local Labor Force

GLG hires workers from the local community
Hands-on training
Good employee benefits and skills training
Above average wages
More than 60% of the GLG's workforce in China are local workers who are provided skills and management training

Farmer Training

GLG educates farmers on cultivation technique and sustainable farming practices
Helping farmers deepen their skill set
Helping farmers to achieve higher yields
Helping farmers raise family income
Farmers earn 2-3 times higher income growing stevia than traditional crops such as rice or wheat
Water
Stewardship
Commitment
Processing technology at all facilities has been designed for maximizing water efficiency
Improvements are continually being made by GLG engineers to reduce water consumption
New recycling R&D has enabled 30% of water used in processing to be recycled and reused.   This R&D recycling technology received patent protection in China in 2010.
One facility has reduced its use of the local water supply and built a system to convert river water which meets 70% of total production needs
Waste water treatment facilities are present at all facility sites
In 2010 GLG received a patent in China for its environmentally friendly waste water treatment system which GLG experts engineered.
The system removes impurities and cleanses the water to higher purity levels than when sourced–-when released into environment water is 200% cleaner than national environmental standard
Water tested internally and externally by third parties (both independent and government bodies)
Environmental
Conservation
Commitment
100% of GLG industrial waste is fully recycled
Active carbon in processing is recycled for reactivation
Chemical waste recycled for making bricks or fertilizers
By-product is used for animal feed
By-product or waste leaf is also used to make fertilizer
Healthy
Ingredients
Commitment
We are working to positively impact the diets of individuals  around the globe
GLG focus is on providing all natural, zero calorie sweetening systems that enable food and beverage manufacturers to offer consumers healthier choices
Partner with customers to enable reduction of sugar and caloric content as well as use of all natural ingredients
Commitment to new technologies and product innovation
Investment in a healthier future as part of our corporate mission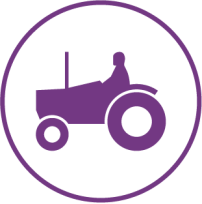 Sustainable
Agriculture
Commitment
Natural breeding of high RA-content stevia varieties, such as the GLG Huinong 3, which has more than 76% RA in the plant leaf
GLG leaf varieties enables significant increases in processing efficiencies, further economization of each leaf
Direct seed to field, hardy seed, elimination of greenhouses and seedling transplantation step (traditional industry method)
Significant reduction in valuable time and resources
Dually eases farmer burden and increases crop yield
Minimizing our footprint (click and see content underneath)
Social responsibility (click and see content underneath)
Community (click and see content underneath)
Sustainable growth for our future (click and see content underneath)
Due to GLG investment in high value leaf, we are able to reduce raw material input, water usage, energy, time and processing costs
GLG proprietary stevia leaf means our facilities require on average 50-55% less leaf in processing than use of common market leaf to achieve the same metric ton of finished product
Proprietary strains are less prone to disease and pests enabling little to no use of pesticides
Sustainable Agriculture
GLG trains farmers in sustainable agriculture
Stevia fits within a healthy crop rotation
Reduces the need for fertilizers and extends the life of the soil
Encouraged to use organic fertilizer for soil improvement
Farmers are also trained to meet set quality standards
GLG stevia has been certified as a Pollution-Free Agricultural Product by the China Ministry of Agriculture
Certification includes a double compliance system with requirements in terms of environment, chemical residual, production process and product quality
Regular external audits performed for pesticide residual evaluations
Stevia Utility
250x sweeter than sucrose (cane sugar or beet sugar)
Agriculturally requires less consumption of resources to obtain an equivalent sweetness utility
Stevia promotes natural resource conservation:

Reduced acreage (90% reduction in land required to grow stevia versus sugar cane)
Reduced water consumption
Reduced energy consumption
Reduced labor requirements
Social
Investment
Commitment
GLG has donated to support relief for thousands of those affected by earthquakes in China
GLG provides funding for local community improvements
Maintenance for local roads
Building of community infrastructure
Strong government relations including local, regional and central government support for GLG projects
GLG business provides significant economic stimulus for rural regions
Job creation: GLG created more than 1,000 jobs in rural China
Industrialization with four industrial campuses
Skills training in agriculture, industry and management
GLG is recognized by the government as a model foreign enterprise
Energy
Management
Commitment
Usage of power, steam and water are closely measured and monitored Solar thermal equipment installed at all worker dormitories
New practices, processing techniques and equipment utilized for better efficiency results and to reduce energy consumption
At one facility, boilers were upgraded with variable frequency self-control units to control air intake and coal supply and reduce both consumption and emissions
Energy saving policies in place for all office and factory workers
Goal to reduce energy consumption by 20% by further optimizing the production process and continuing  to make technological improvements
FAIRNESS TO FARMERS PROGRAM
The GLG team built a strong relationship with local farmers and agents by consistently demonstrating our integrity and our friendly, professional approach.
OUR IMPACT
Production
GLG proprietary stevia leaf means our facilities require on average 50-55% less leaf in processing than use of common market leaf to achieve the same metric ton of finished product.
Job Creation
GLG has reached more than 1,000 jobs in rural China at our many locations.
Better Stevia
Proprietary strains are less prone to disease and pests enabling little to no use of pesticides.
Sustainability
100% of GLG industrial waste is fully recycled. Download our complete Sustainability Report for more details and information.
GLG Life Technologies partnered with over 200,000 local farmers
STEVIA RESEARCH & DEVELOPMENT
POLLUTION-FREE
GLG Stevia has been certified as a Pollution-Free Agricultural product by the Chinese Ministry of Agriculture.
TRAINING
GLG employs farm technicians that study the cultivation of stevia leaf and organize stevia training courses to educate our farmers on how to grow stevia.
TESTING
GLG tests stevia products pesticide content using third party labs – SGS according to the FDA standard.
NON-GMO
GLG's proprietary strains (All Non-GMO) are significantly less prone to disease or pests enabling little to no use of pesticides.
SAFETY
The GLG agriculture team offers technological guidance to the co-operative society and growers, prescribing the use of pesticides when required.